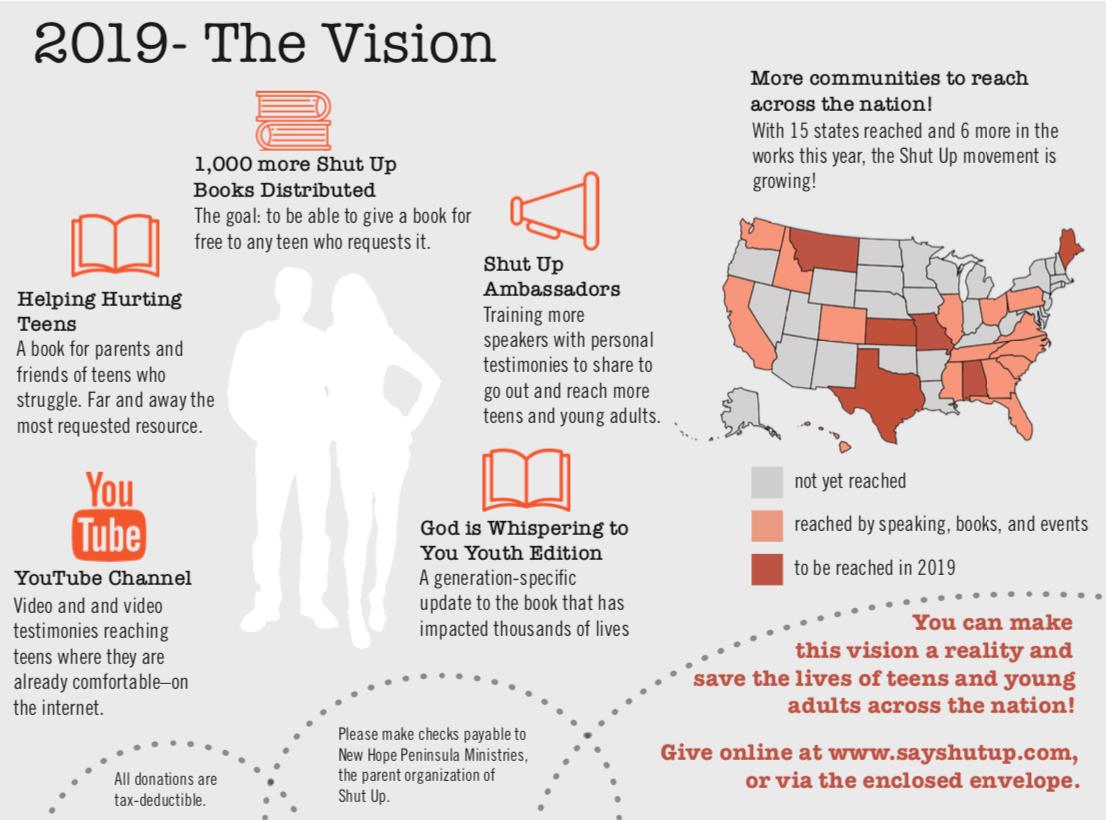 ---
Help Hurting Teens
Are you interested in partnering with us to make a difference in the lives of students in crisis? We have so many ways that we would love for your be a part of our ministry. Find out more about how you can pray and donate to our ministry.
Impact Giving
Donate By Check
Please make all checks payable to New Hope Peninsula Ministries, the parent ministry of Shut Up. Mail checks to P.O. Box 1486, San Carlos, CA 97040
Buy Shut Up books to distribute to those in your own life: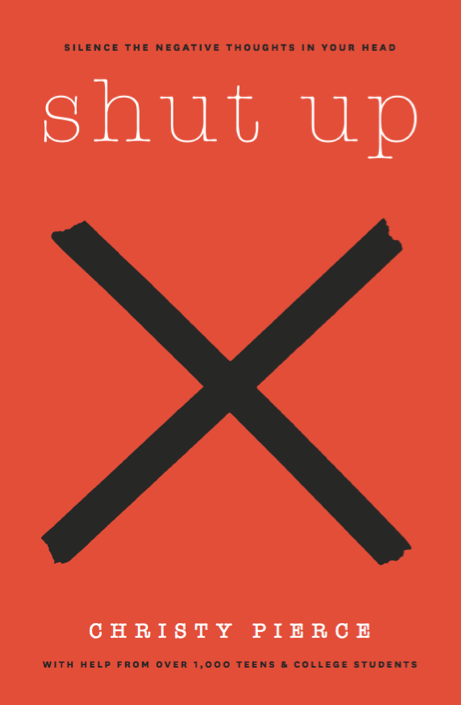 You can purchase Shut Up books from Amazon and distribute them to teens and parents or whomever needs them. 100% of your purchase goes back into the ministry.
Invite A Shut Up Speaker To Your Community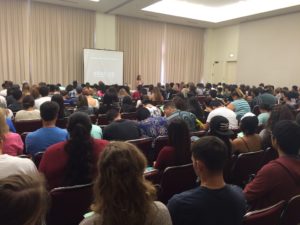 Even if you're not a principal of a school or a youth group leader, we would love to get in touch. If you think that this book, and this message could bring life and healing to your community, please contact Christy at christy@sayshutup.com